Managing a company's HR processes can be a daunting task, especially when it comes to handling employee data, contracts, and other related documents. However, with our free HR software package, managing these tasks becomes more efficient and streamlined. Our software package includes a range of features to help you manage your employees more effectively, including
HR Software
Free For life
Unlimited employee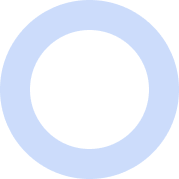 Access Control as per Roles
Company Branch as per your needs
Company Location as per your branch
Individual & Branch-Wise Department
Individual & Department-Wise Designation
Define Business Division as per your requirement
Fully digitalized employment contract with Burmese and English version
Upload all education documents of your employee
Track your employee's expiring documents with notification
Employee Document management system
Store as many documents as you want
Add employee's family contacts Details
Add and Track company Assets allocation with serial number
Add employee's multiple bank account information
Manage company's holidays
QHRM offers a comprehensive and customizable suite of HR management tools to help you streamline your company's operations. With our free package, you can enjoy access to our electronic EC contract, employee directory, and certificate management system. Additionally, our solution includes features such as employee asset allocation, document management, change management, and announcement & warning letters.
QHRM platform offers reports, access control as per roles, and employee self-service, and can be tailored to suit your company's organizational structure, including company branch, location, department, designation, team, division, area, employment type, offer date, probation period, employee category, employee grade, and employment status.
QHRM's  fully digitalized employment contract comes in both Burmese and English versions, and our solution also supports multi-company structures. We offer organization charts, salary types, past job history and verification, and past job references. With our solution, you can easily upload all education documents of your employees and track their expiring documents with notification.